Watch the games live at Quantum House!
As part of our World Cup 2022 Sweepstake (read more about this on our latest news post), we will also show some of the games on our TV screens at Quantum House.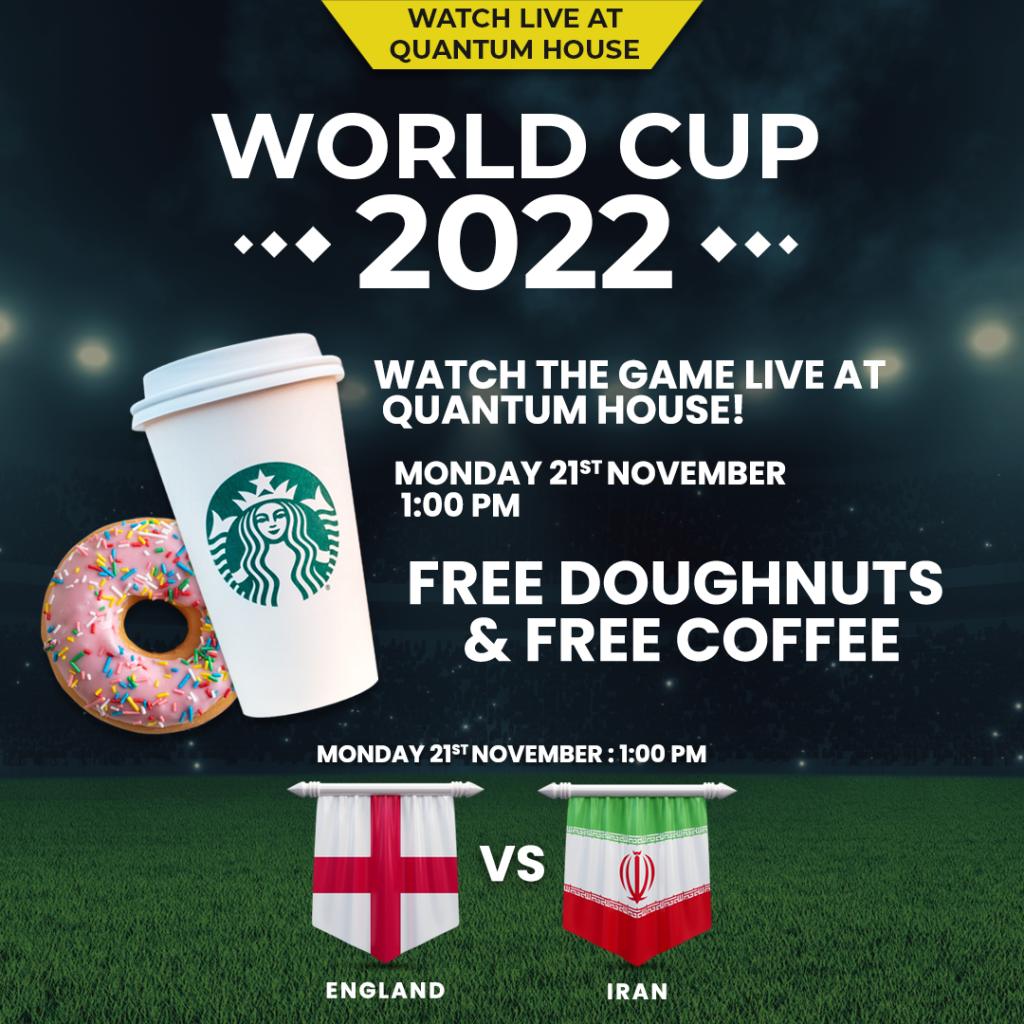 The first match we will be showing live is the England vs. Iran match on Monday, the 21st of November, at 1 pm.
So, make sure to stop by to watch some of your favourite games while indulging in free doughnuts and coffees…, and of course, our drinks fridge will be fully stocked.
As this is the first match our Three Lions will be playing in, we thought, what better way to kick off the World Cup 2022 season at Quantum than to come along and cheer on our players as we keep our fingers crossed that they WILL bring it home!
We will be sending out more information on future games that we will be showing live at Quantum House, so make sure to follow us on all socials and turn post notifications on to be updated on when your team plays.