A huge congratulations and well done to Michael Cooper on successfully completing his EDA apprenticeship with a DISTINCTION! 👏👏👏
The EDA (Electrical Distributors' Association) is a trade association that represents the interest of wholesale electro-technical product distributors in the UK. It supports wholesalers like Quantum Electrical in gaining new talent through their apprenticeship program. This is not only an amazing opportunity for wholesalers, but for the candidates who are supported in gaining key life and employability skills in this industry.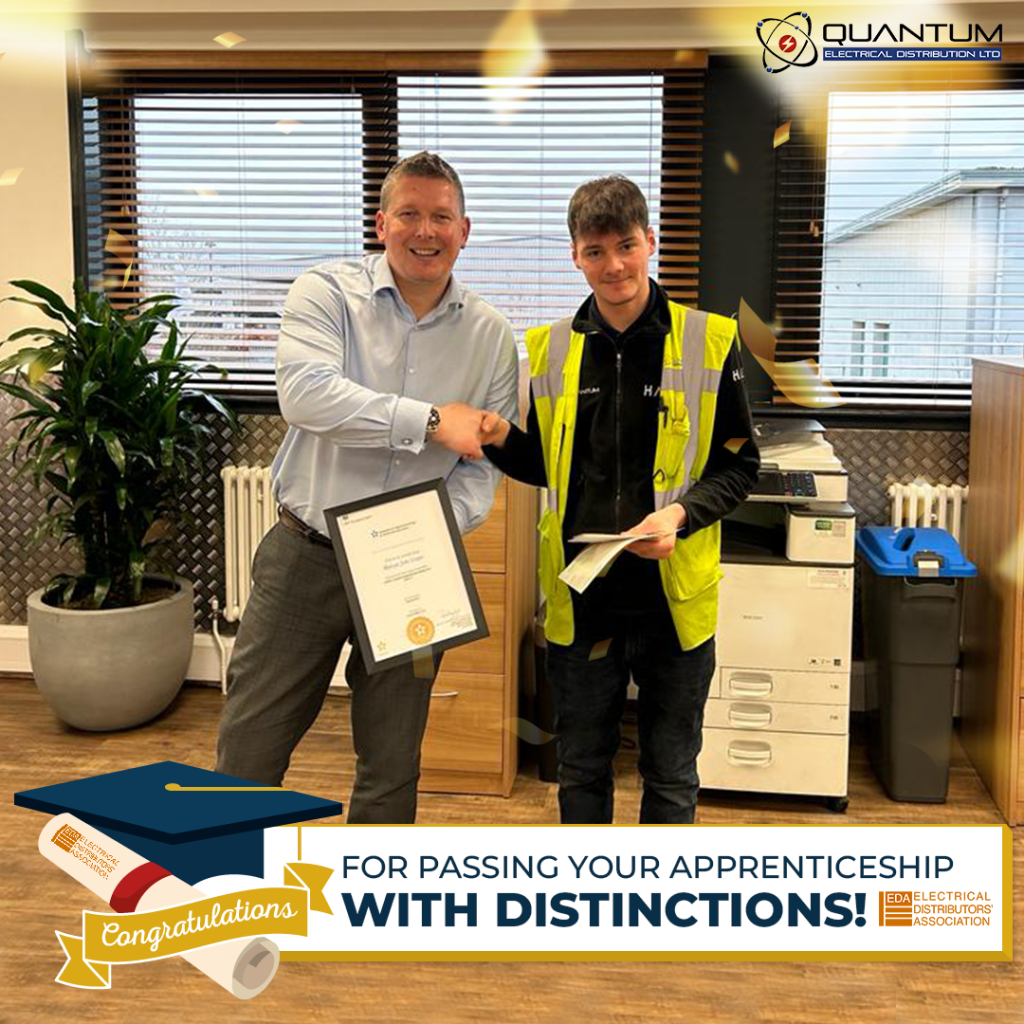 Michael began this incredible journey in 2021, and since then has consistently worked hard in achieving such a commendable certification in his EDA apprenticeship.
He now joins us as an official member of the Quantum team, and we are so proud to have such a talented and hardworking individual in the Quantum family.🤗
To Michael, thank you for your hard work throughout the years all whilst balancing your apprenticeship expectations, and we're excited to see where your journey takes you!
Congratulations once again!🥳