What is the largest cost to airside contractors?
Research has shown that the largest cost to airside contractors is the loss of work hours from leaving site for materials. For instance, a round trip from Gatwick Airport through security to the local wholesale takes an average of 68 minutes! This means that over the working week, your projects could significantly suffer from wasted hours.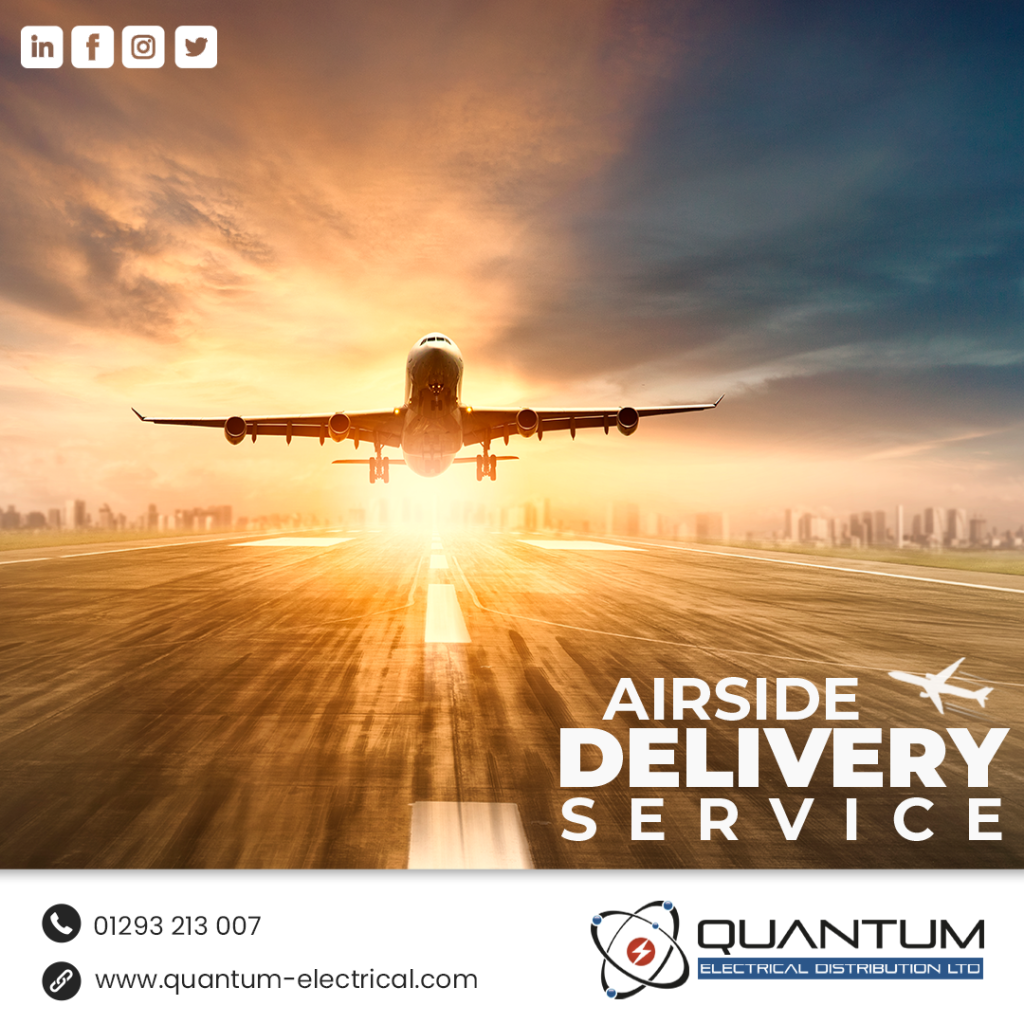 That is where we come in! Quantum helps you maximise your working week by delivering your materials to airside, direct to site via our specially trained airside personnel. We have an independent Airside License which allows our vehicles and staff airside at London Gatwick. Our airside passes also enable us to take full responsibility got the entire process saving you the time and hassle of airside deliveries.
Our specialist team alongside delivering your materials is also available to consult and provide support on any project on-site as well as manage delivery logistics for your specific site requirements.
In addition, our entire EV delivery fleet is FORS accredited, allowing us to deliver to any site safely and securely, inside airside locations such as Gatwick airport.
Quantum also services other major UK airports including Heathrow, London City, Stansted, and Manchester Airports whereby daily deliveries are available upon request.
Overall, quantum always prides itself in offering the highest levels of service to our customers, and our airside delivery capabilities are just another way in which we support our customers.
Address:
Quantum House, Dialog, Fleming Way, Crawley, RH10 9NQ