Build reward points with Quantum x American Express
Quantum are proud partners of American Express, allowing us to offer all the benefits of an AMEX card to our customers and allowing them to benefit from a seamless payment process.
Qualifying for an AMEX card with Quantum means you are added to our customer portal and at the end of your credit period with us, you can use your AMEX card to pay off any balance due – when you give authorisation for us to draw down the balance – which earns you points.
By signing up an AMEX card with us, you gain up to 55 additional credit days, help managing cash flow, and the chance to earn rewards which can be redeemed in exchange for airmiles, hotel stays, or cash deductions from any balance owed.
So, what are you waiting for? Contact your Quantum representative for more information and sign up an AMEX card with us.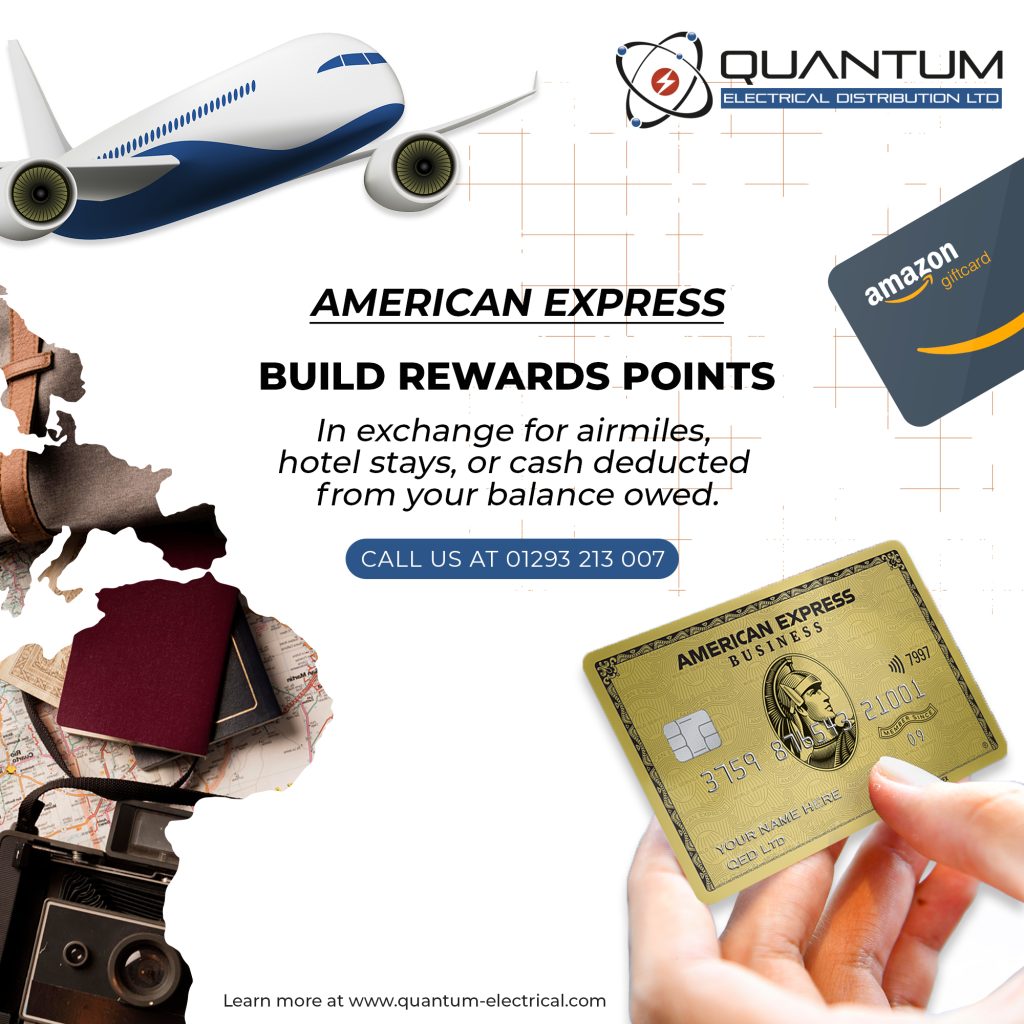 Address:
Quantum House, Dialog, Fleming Way, Crawley, RH10 9NQ