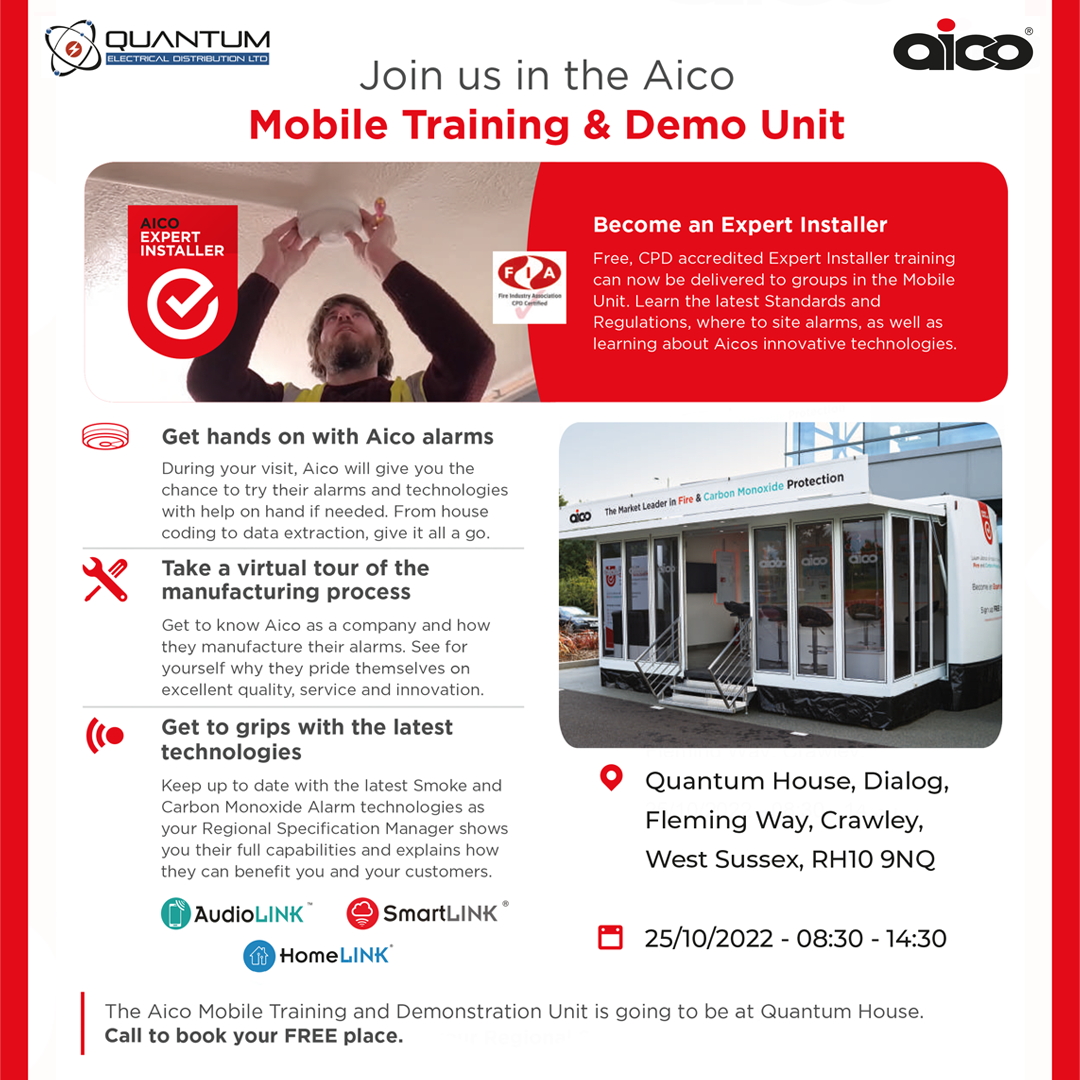 Become an Expert Installer!
On the 25th of October, 2022 we will be hosting Aicos Mobile Training & Demo Unit.
Effective protection relies on having the best alarms installed. The free CPD and FIA Accredited Expert Installer training scheme from Aico is designed to make sure installers have all the information they need to install domestic Fire and Carbon Monoxide Alarm Systems.
During your session you will get hands on with Aico alarms, from house coding to data extraction.
There are a limited number of spaces available
To confirm a place on the one of the training sessions available, please call: 📞 01293 213 007
The sessions will be held at Quantum House, Dialog, Fleming Way, Crawley, West Sussex, RH10 9NQ, on the 25th of October, 2022 between 8:30am-2:30pm.