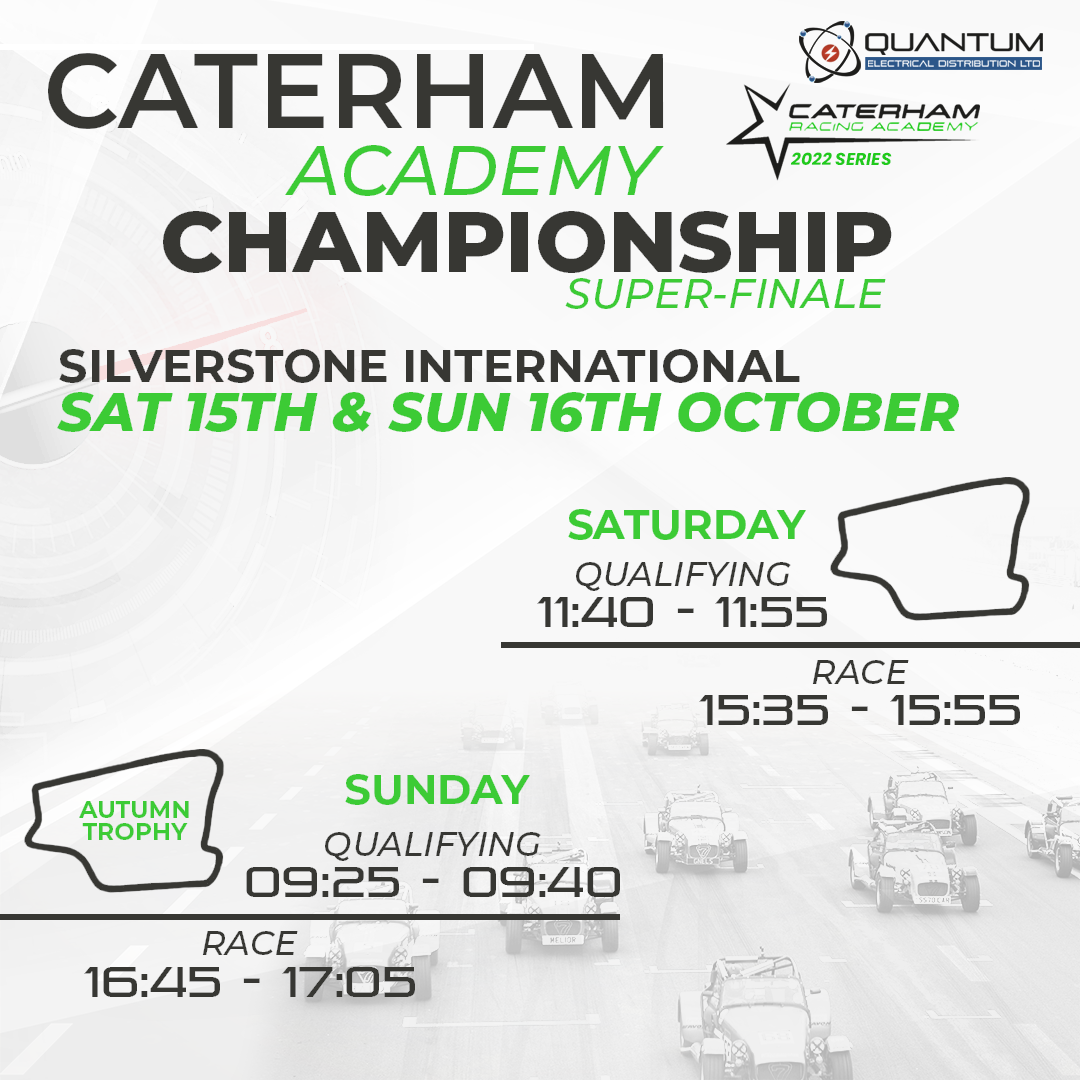 The Super-Finale is just around the corner! Make sure to tune in live on Saturday 15th and Sunday 16th October!
This is the final race weekend at the Caterham Academy, we will certainly miss seeing Tony race around on the track. Although.. I'm sure you'll get to see more of that in the future!
We would like to once again thank all the sponsors for supporting Quantum throughout this race season, it wouldn't be possible without you.
Silverstone international dates/times:

Saturday 15th Qualifier – 11:40-11:55
Saturday 15th Race – 15:35-15:55
Autumn Trophy – Sunday 16th Qualifier – 09:25-09:40
Autumn Trophy – Sunday 16th Race – 16:45-17:05
Caterham live viewing platforms: