PRESS IT, MARK IT, DRILL IT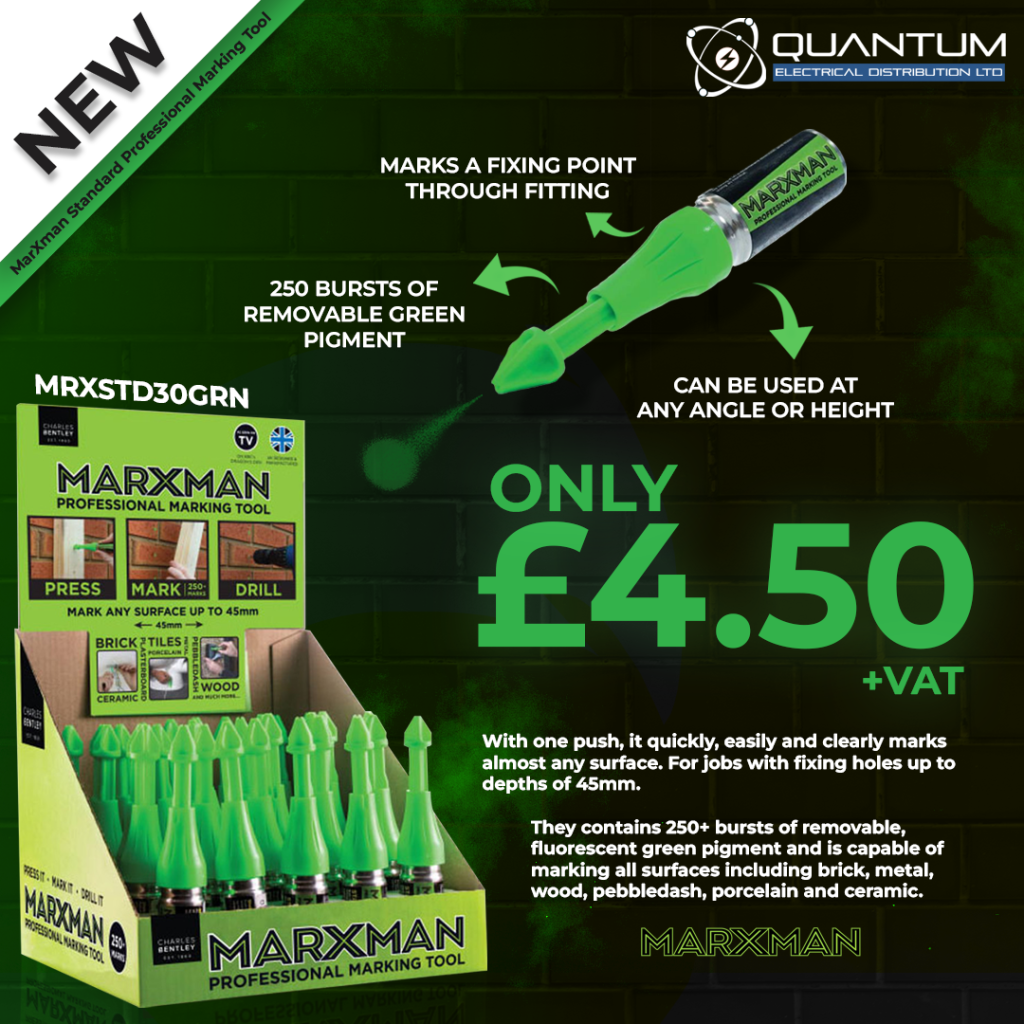 Visit our trade counter today, and grab our brand new MarXman Standard Professional Marking Tool that is the perfect drilling companion for jobs with fixing holes up to depths of 45mm in electrical, plumbing, building jobs and much more.
The pen contains over 250 bursts of removable, fluorescent green pigment and with a single push, can be used to clearly mark a fixing point on any surface, including brick, metal (including oily metals), wood, plasterboard, masonry, brick, concrete, pebbledash, porcelain, and ceramic.
In addition, it is solvent free and can be easily wiped and cleaned off the surface after use.
Grab yours today for just £4.50!(+VAT) at our Quantum house trade counter or call us on 01293 213 007.