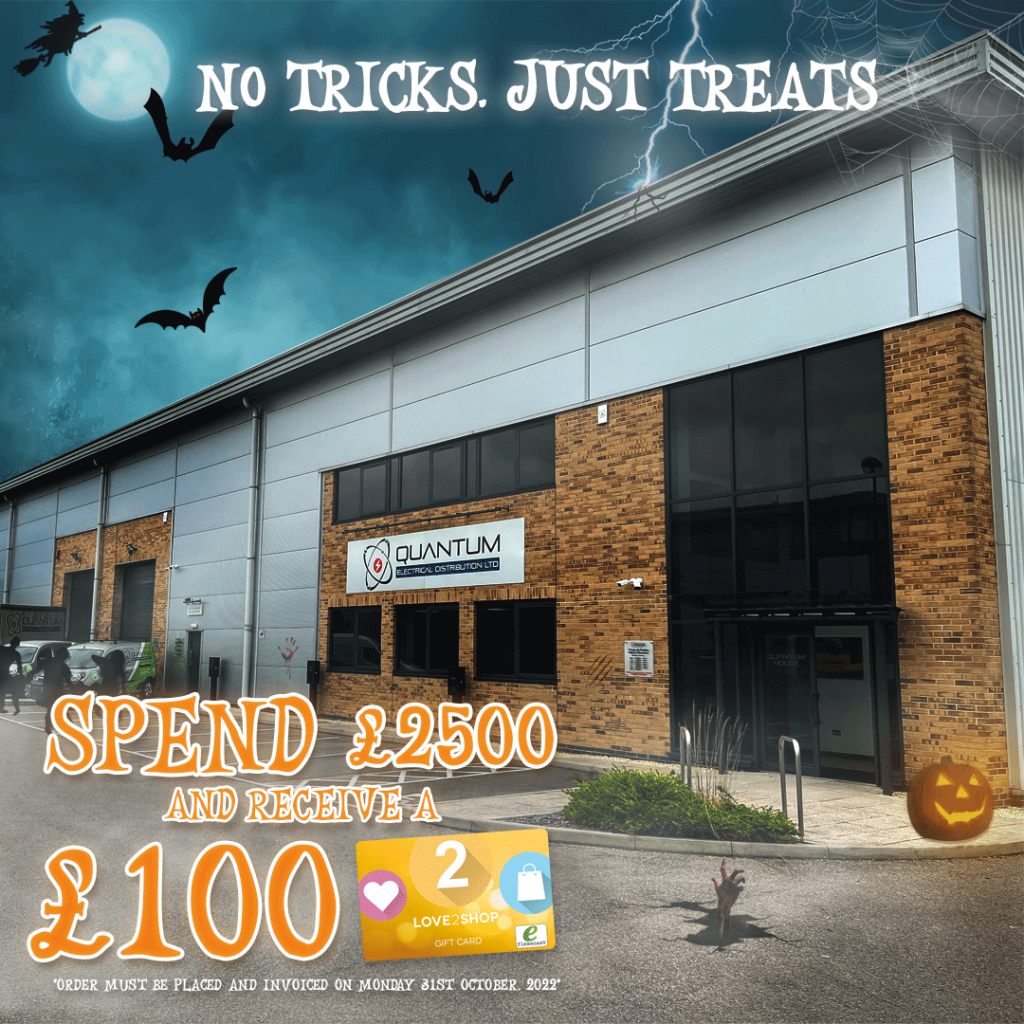 It's spooky season over at Quantum House, and we've got a frighteningly exciting offer for you!
Don't worry; there are no tricks here, only treats.
In the spirit of giving, ALL customers will receive a £100 Love2Shop voucher for every £2,500 spent!! (So, if you spend £5000, you will receive £200 in Love2Shop vouchers, spend £7500 and you'll receive £300 and so forth.)
BUT BEWARE!!
To qualify for this offer, you MUST place and invoice your orders on Monday, 31st October 2022, or else…
For any queries, don't be afraid to contact us on 01293213007 or send us an email: crawley@quantum-electrical.com