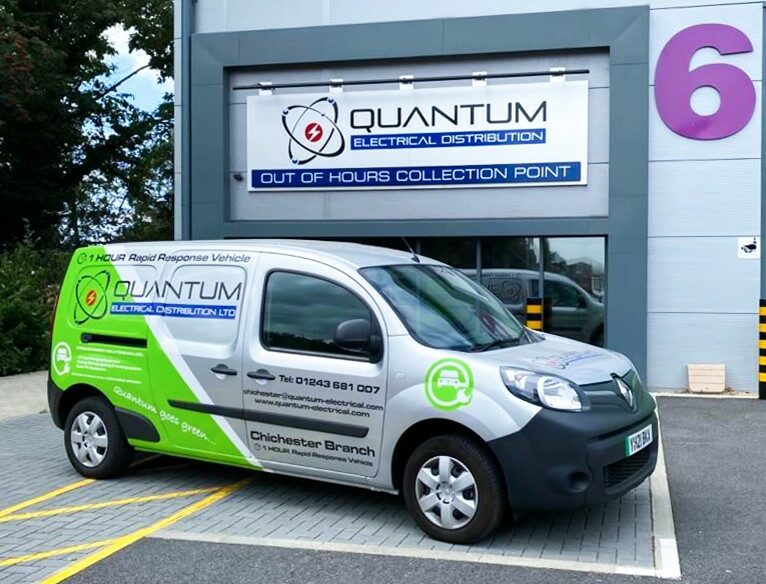 Introducing: Quantum's Rapid Response Service
Fed up with leaving site for that forgotten item? Or has the job just changed again at the last minute? Quantum is here to help you get the job over the line! Quantum's new fleet of Rapid Response vehicles are charged and ready to provide fast delivery when you need it.
Just phone your local branch and request your rapid delivery today. We'll send out your order right away and aim to deliver to site within the hour.
Fast yet Reliable
We understand how important it is to have somebody reliable. With our electric initiative, Quantum is looking to go the 'extra mile' in bringing you not just rapid, but reliable delivery. Our Rapid Response Delivery is 100% electric, fully charged and ready for urgent dispatch. Being all electric, there's less chance of brake-downs, less maintenance time and no fuel-stops… it's only the traffic we can't control!
No Cost, No Carbon
One-hour Rapid Response Delivery, direct to your site. No extra cost, and no carbon footprint. For your Rapid Response delivery call your local Quantum branch now.
Contact us now on:
Crawley branch: 01293 213 007
Chichester branch: 01243 681 007