Every year the wholesale industry emits hundreds of tonnes of carbon dioxide into the atmosphere. At Quantum we believe in taking responsibility for our contributions to climate change. So we started our Green Initiatives to help combat, and eventually reverse the carbon output of our business.  
It all started in 2020 when we made the commitment to reduce our reliance on fossil fuels. Did you know that a delivery van's CO2 output on a 50-mile round is nearly 22kg? Across the industry the damage this practise does to our climate is tremendous; it needs to be stopped. At Quantum we're doing our part by converting to a fleet of all-electric delivery vans
The EV-fleet launched in 2020, and by 2028 we aim to be employing only electric vehicles and using 0 petrol or diesel for our deliveries. But we aren't stopping there. In 2021, we're starting a new Green Project.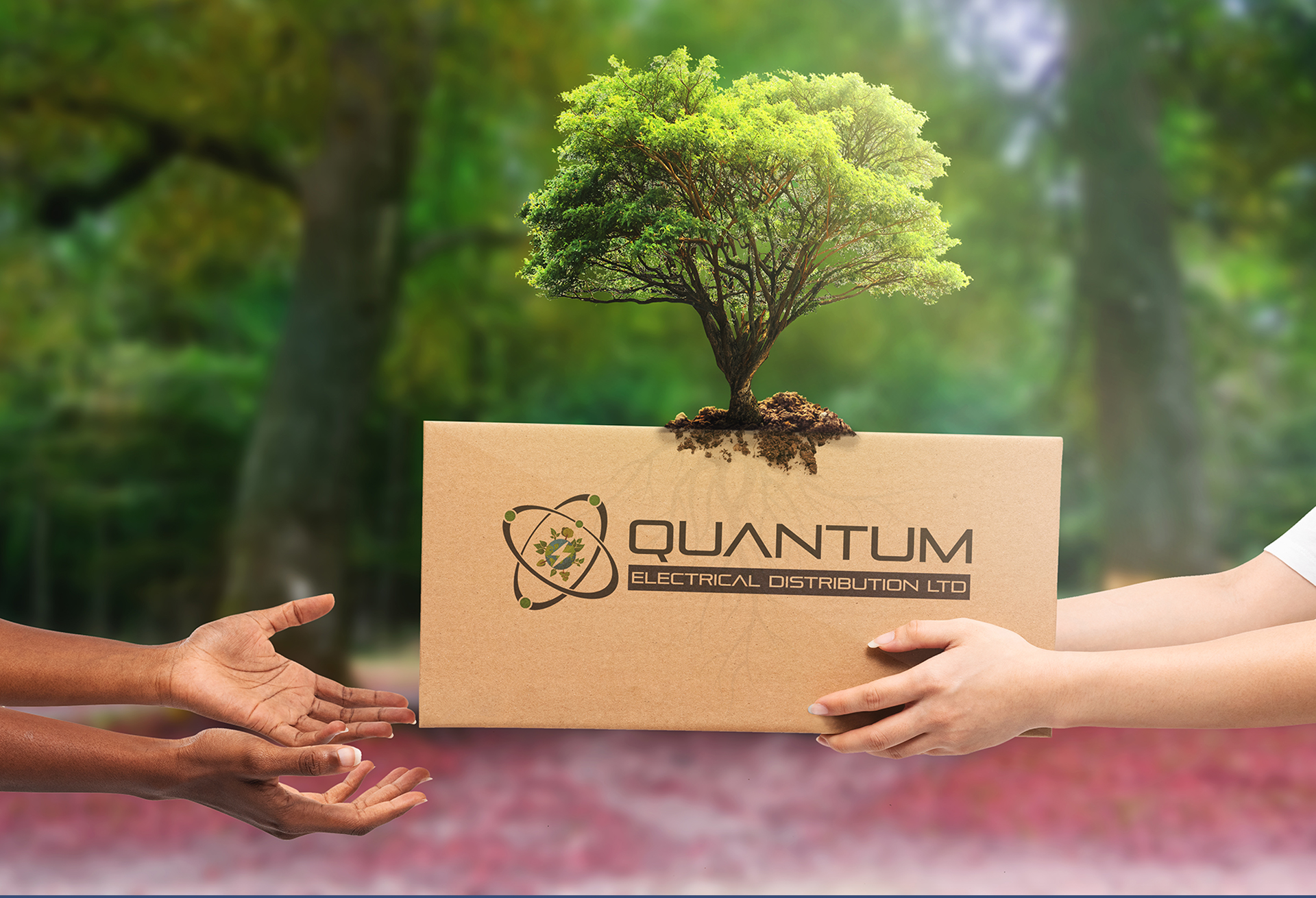 Saving the Climate, One Tree at a Time…
Quantum is fighting the climate crisis by planting trees. Starting this month, for every sale Quantum makes we are planting a tree somewhere in the world. Our partner Ecologi is an expert company specialising in carbon recapture and reforestation. They work hard every day with companies like Quantum to reduce or offset our climate impact. The work Ecologi does is simply amazing, and Quantum couldn't be prouder to be playing our part by donating to their tree planting scheme.
How it works: You make a purchase with Quantum; we plant a tree. It's that simple. The funds for the project are taken entirely from Quantum's profits, so no cost is passed onto the consumer.
To learn more about our Green Initiatives, and to see how many trees we've planted so far, click here. For regular updates on our tree planting progress follow us on social media where we post a monthly Ecologi update.