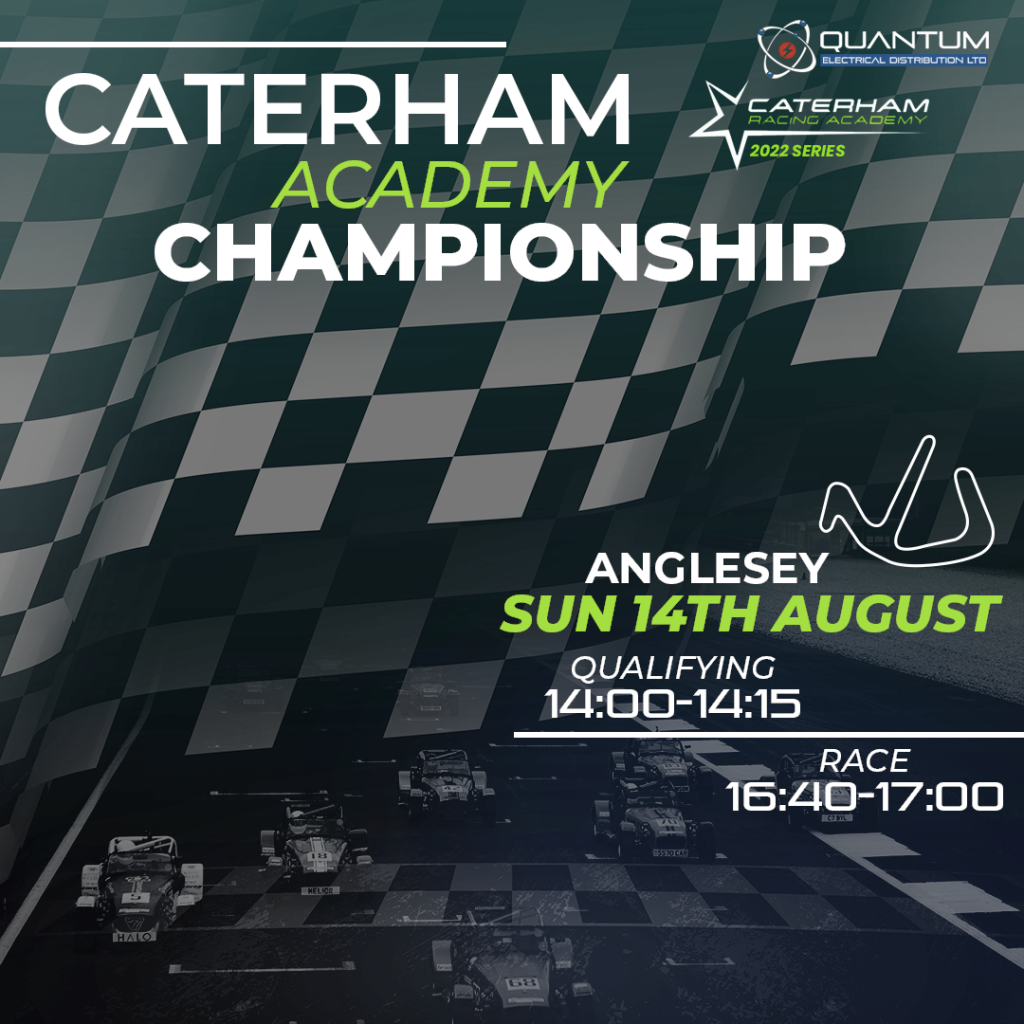 We have polished out the damage sustained during the Silverstone race day and are pleased to announce Tony will be back on the track at Anglesey on Sunday 14th August!
We would like to once again thank all the sponsors for supporting Quantum throughout this race season, it wouldn't be possible without you.
Look forward to seeing you on the track!
Anglesey dates/times:

Sunday 14th August – Qualifier – 14:00-14:15
Sunday 14th August – Race – 16:40-17:00
Caterham live viewing platforms: